New office at Europalaan 400 Utrecht

|

Sieuwert van Otterloo

|

Other
As of December 1st, ICT Institute has a new office. It is located at Europalaan 400 in Utrecht. The new office is mainly used for meetings and workshops, and is equipped for meetings with up to 12 people.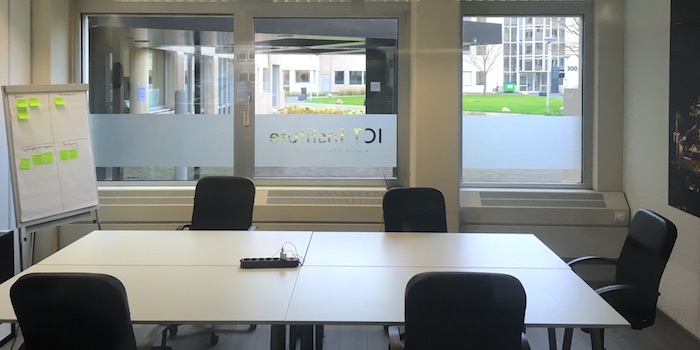 Office location
The office is located in the south of Utrecht, near the light-rail-station 'Kanalen-eiland Zuid'. There is enough parking space, please navigate to Eendrachtlaan 100. You will see a sign for Europalaan 100-500. Our office is in building '400', at the ground floor.
Just next to the office is South Park Utrecht, a restaurant and bar. The nearest hotel is Van der Valk Utrecht.
Author: Sieuwert van Otterloo
Dr. Sieuwert van Otterloo is a court-certified IT expert with interests in agile, security, software research and IT-contracts.